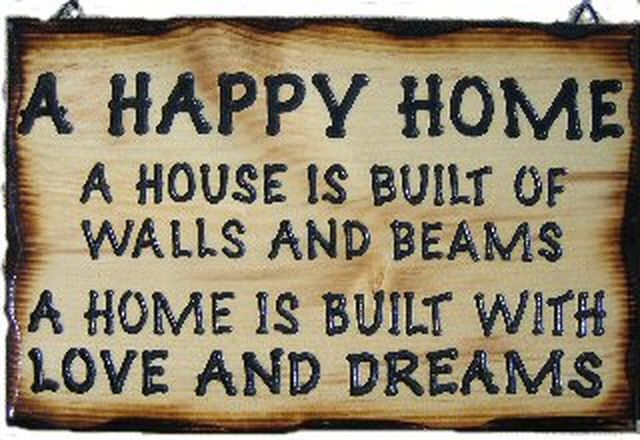 I just got off the TV watching Oprah..
I don't diligently watch it as much as I used to, but today's show was quite intriguing.
Her guest was
Christiane Northrup
, the author of the book
The Wisdom of Menopause
.
Well more than just her guest and the book, what caught my attention was how they both, Oprah and Dr Northrup, addressed the issues of 2 mothers in the audience and what caught my attention most of all was the saying, "A HAPPY MUM MAKES A HAPPY HOME".
I believe this line is going to stick in my head for the rest of my life, not because I never knew this, many of us would know it out of experience with ourselves or from our close friends and relatives, but hearing this out loud, has just enlightened me.
What makes a happy home?
What makes that house a place we call home?
What draws us to want to be part of that home?
What do we gain from that home?
Looking back in my life, home was a place I would run to every time I got a chance during the weekends or weekdays while in campus, because I felt safe, loved, needed, appreciated, but most of all HAPPY and I owe it all to my MUM!
Her happiness, manifested in everything else around her..
Her joy gave meaning to all of us.
Her love kept us united through all ups and downs.
Her kindness, made us feel safe.
Her role as a disciplinarian, moulded us.
Her selflessness thought us not to be selfish with each other, be it at home, or with others.
Her sense of style thought us to want it as well, to looking good.
Her confidence in everything she did is the root to ours.
Her strength, thought us to be independent.
Her fearlessness to the world but complete fear for GOD, grounded us.
Her generosity is praised about even till today, 8 years after her passing away.
She was a GEM of a WOMAN!
Then again, Mummy never lived with her own mum to have cultivated all this, and when I look back into her difficult past of growing up, remembering the stories she had shared with us all about her life before dad, the mother that she was to us, was a decision she made to wanting to be. She chose to be HAPPY!
The "US", I am referring to fortunately isn't just confined to myself, my older siblings and my Dad, but her very close relatives, friends and even our own friends who had the chance of knowing her.
Dr Christiane also said, that when you are blessed with a happy mum, you as her child would want to emulate all that she is and be the very best in your life for your family.
Our happiness as a mum would becomes a chain blessing as we would pass it onto our kids and that by far is the greatest inheritance one could receive - The gift of Happiness!!