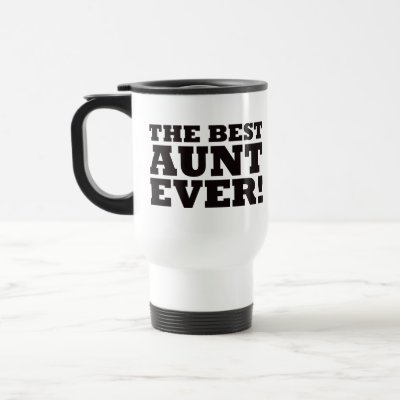 What is an Aunt?
Is it a TITLE or is it a ROLE?
I grew up with a balance of good and rotten ones, but I honestly must say I never had a role model aunt that I could look up to.
WHY?
Well probably because all of them looked at the word AUNT as a TITLE instead of a ROLE?
So what makes a good aunt?
I believe below may be some possible reasons :-
One who lives by ROLE and not TITLE.




One who cares for her nephew and niece as if they were her own kids.




One who would remember their birthdays and special occasions not after the day has gone.




One who behaves like a family and not an outsider.




One who surprises them constantly.




One who cares for them when they are sick, or at least takes the time to find out if they are well, or has the courtesy to visit when ill news arrives to their attention.




One who educates and supports in every little way possible, to build the emotions and character of their nephew and niece.




One who corrects when wrong has happened.




One who laughs and motivates.




One who hugs and loves.




One who doesn't put them on a waiting or wondering list.




One who sets a good example in

attitude

and responsibility.




One who is AROUND, and when around is around BODY, MIND AND SOUL to make the time with their nephew or niece worthwhile!!
14. One who just knows how to have FUN with them!
15. One who mothers a little and befriends a lot.
Sounds difficult? Well it can be, especially if the mother of your nephew or niece isn't warm and willing to have you around as an Aunt, or condemns you to their kids behind your back, so as to have no reason for respect between aunt, niece and nephew. Then again sometimes it's so annoying to see how ungrateful some nephews and nieces become no matter how much you have been there as an aunt for them. That can make you change your mind set to taking TITLE instead of ROLE!
But many out there look for this sort of relationship for their children. Especially if it can be healthy and beneficial for the growing ones. Believe me, our kids can certainly take a break from being around us all the time and what better than to be with a great AUNT?
So what sort of AUNT are YOU??
An aunt adds beauty, joy, and love to life.
An aunt grows more precious and treasured as time goes by.
She is a gift whose worth cannot be measured except by the heart.
Who is a joy to remember your whole life through.
Felt with warmth, thought of with pride, and cherished with love.
An Aunt loves like a parent but remains a good friend!